How to find the best hair serum for different hair types !
1 year ago kashyapeesays 0

Do you know how I manage my extra long tresses so hassle free all the time ? Well, my secret is a handy hair serum. Today we will be talking about hair serum. Hair serums are post-wash hair care products that have a light oil-like texture but unlike oil it doesn't weight down the hair or make it clingy at all. It temporarily smoothens out the hair making it look lustrous. The hair serums also makes the hair easy to comb and style.  Here I am going to present a few top-rated hair serums that are easily available. So, let's read on.
1. The Body Shop Grapeseed Glossing serum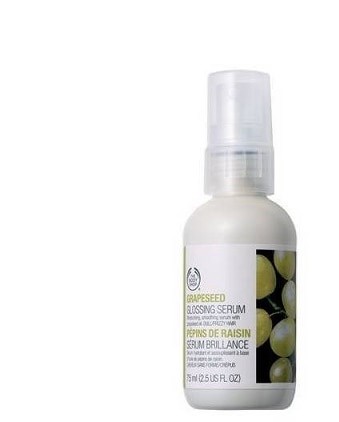 This serum is 'the solution' for dull and frizzy hair, like me. It smoothens the hair and gives it a natural shine. It comes in a 75 ml bottle and costs Rs. 995 which is a bit expensive. But it's worth the price since it easily lasts for more than 3 to 4 months. I have the most unruly hair in this world and this serum leaves me really satisfied.
2. L'Oreal Paris Professional x-tenso (care intense Nutrive shine) serum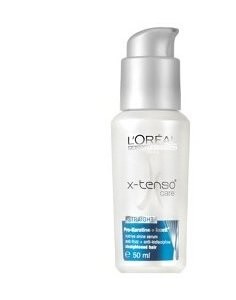 This serum is perfect for people who have straightened their hair. It's very important to use the right products when it comes to straightened hair, and the right serum is one such. It works just right as it protects, nourishes, nurtures and keeps the hair – well – straight! It costs Rs. 550 for a 50ml bottle which is quite a balanced price.
3. L'Oreal Paris Total Repair 5 Instant Smoothing & Nourishing Oil Serum
This budget friendly product is a nice choice for dry, rough and frizzy hair. When applied in the recommended quantity, it tames frizzy hair giving it a polished texture. It come for Rs.125 only for 40 ml bottle which doesn't burn our pockets at all.
4.Streax PRO Frizz-Free & Satin-Smooth Hair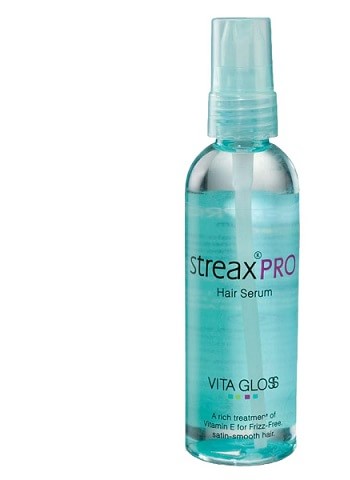 This year, out of many things I want to do like travelling, eating,reading,blogging and blah, one would be to color my hair. However, with coloring comes the risk of spoiling our hair. Thats where this Streax PRO-Frizz-Free & Satin-Smooth Hair serum comes into handy, which is powered with Vitamin E that takes care of the frizz and untamed hair. In a 100ml bottle, costing at about Rs. 175 it's budget friendly as well. Ideal for colored and chemically treated hair.
5. Khadi Smooth and Silk Hair Serum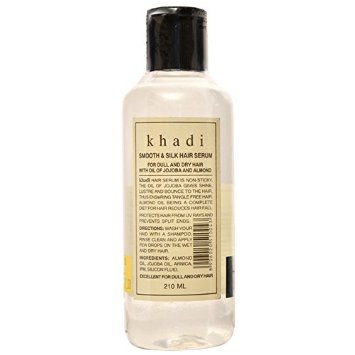 This is an uncommon one. Not a regular brand or name! Yet, this is worth being in this list. The hair serum is enriched with the goodness of jojoba and almond oil which makes hair shiny, lustrous and also adds a bounce to them. What's even better is that it reduces hair fall as it contains almond oil and nourishes hair, apart from protecting the tresses from UV rays and preventing split ends. Quite a list of pros here. For all the goodness in a 210ml bottle, you will pay only Rs. 290.
6. Garnier Fructis Split-ends Bandage Serum
"Split ends" is a hair woe that almost all of us have to endure since we all indulge in heating tools for straightening or curling our hair from time to time. Welcoming this serum into the hair care regime will help bandage the split ends and seal them. It can be used on damp or dry hair, and the hair frizz is controlled up to 8 hours. Smells amazing, leaves hair smoother and soft. Also, imparts a bit of shine to the hair.  At Rs. 299 for 50ml this one's a keeper.
These are some of the hair serum I have tried and tested over the years. Which particular product do you like ? Do tell me in comments below.